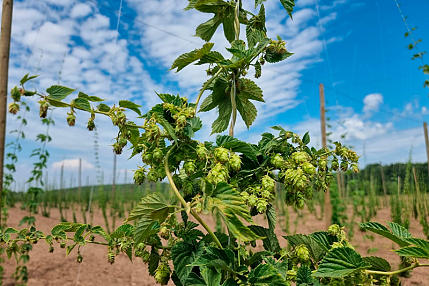 A modern industrial hop-growing complex in the Krasnodar Krai with an area of up to 186 hectares with primary processing and granulation.
186-hectare industrial hop farm project, 160 hectares of Krasnodar hop farms have been rebuilt, with trellises and anchors installed, wires stretched, soil prepared for planting, and irrigation system built.

The design capacity of the hop farm is up to 400 tons of hops per year. The production includes a full cycle of hop processing: from cultivation to packaging and vacuuming.