7 September 2022
Raw for Craft: Who Makes and Buys Russian Malt
Beer consumption is growing, and so is the brewers' demand for malt. Through the example of Grainrus, let's see what is happening in this market and whether there will be enough raw materials for craft breweries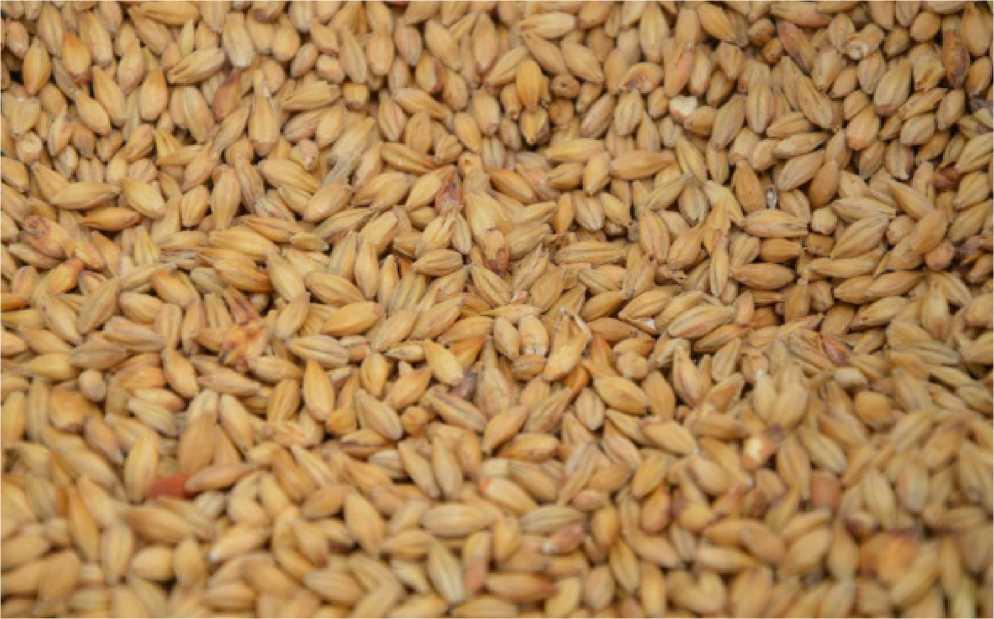 Фото: Unpslash
Types and Flavors
To brew 100 liters of beer, you need 12 to 19 kg of malt. It is usually made from barley by soaking and germinating the grains. Other grains — rye, wheat, corn, and even buckwheat — are used less often.
About 24 million tons of malt are produced annually around the world, according to the participants of the 2022 World Barley, Malt & Beer industry conference. "This is a super niche product. The world produces approximately 4 billion tons of grain per year, with a very small share for malt," says Vladislav Chernov, founder and chairman of the board of directors of Grainrus. According to him, the markets for such products are quite volatile, but still interesting for manufacturers and investors.
www.adv.rbc.ru
Russian beer market totals about 1.6 thousand brewers. However, there are only about a dozen domestic major malt producers, including the Grainrus company, which produces about 150 thousand tons at two of its own malt houses per year.
"We decided to prioritize over the rising market for small breweries and craft breweries working on different beer types and flavors," the company explains.
In 2012, focusing on the experience and practices of European producers, the company adopted a strategy for the production of different types of malt. It launched several new products that had never been produced in our country before. For example, buckwheat, wheat and oat, rye malt. What is more, up to now, no one else makes buckwheat malt in Russia.
In addition to diversity, there was a market demand for a certain quality of raw materials, adds the manager of the Grainrus Group of Companies Sergey Miryuk. Malt production was headed by Galina Avidonova, a technologist with 30 years of experience. Under her leadership, the entire production was modernized, actually doubling the capacity of the enterprise.
From Import to Export
In 1997, when Grainrus started operations, the Russian malt market was heavily dependent on imported raw materials. There was almost no domestic malting barley. And the raw materials made in Russia did not meet quality requirements.
At first, the company, like most other suppliers, simply imported malt from other countries. First of all, from Europe. For this, an elevator purchased in 2000 was used in the river port of Kineshma in the Ivanovo Region.
In 2006, the company bought land and a seed plant and launched its agricultural project on growing various crops. Grainrus opened its own malt production in 2012. At the same time, the Kursky Solod brand was launched, and the company began to export its products to 20 countries. Besides the CIS, the sales geography includes Turkey and some Asian countries.
"We used to rely on imports, but now Russia is fully self-sufficient in malt and even sends it to other countries," the company commented. "About 15% of the total volume of Russian products is exported."
As in Russia, foreign markets willingly buy not only traditional barley malt, but also alternative types. For example, buckwheat malt is in demand in Turkey. Plus, the Turkish market is considered very promising: in recent years, interest in beer here has multiplied.
However, the CIS countries remain the main consumers of Russian raw materials. Considering logistics costs, deliveries from Russia are more profitable for them than, for example, for buyers from Vietnam or Mexico. In addition, some CIS countries have preferential trade regimes with Russia, and raw materials can be imported free of duties.
Due to the strong ruble, it is not as profitable to supply malt abroad now as in the spring of 2022. But given that the course may change, Grainrus hopes to increase its exports bringing them up to 20-30% of the production volume.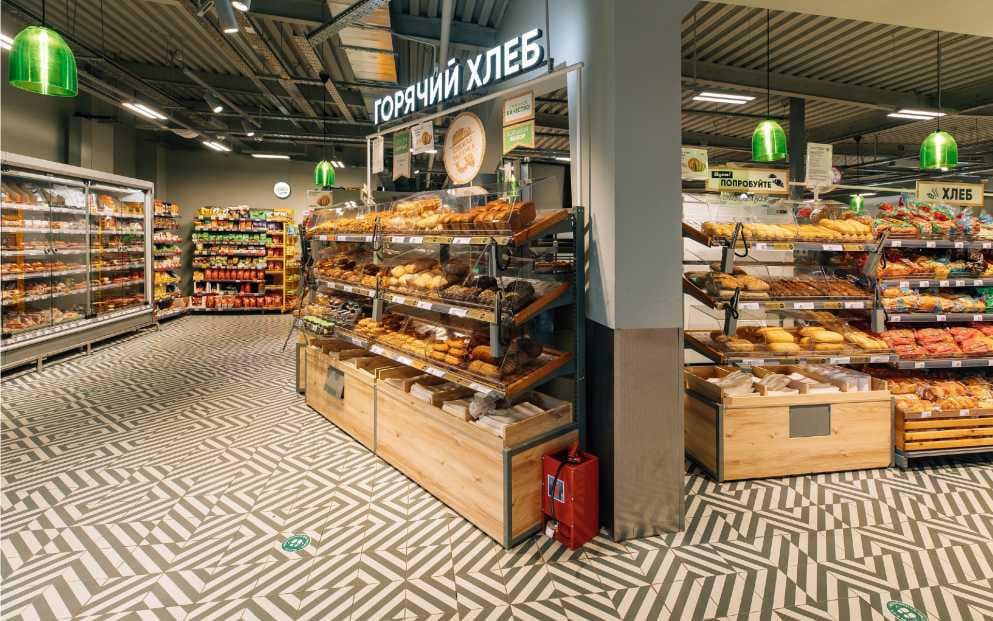 Sanctions Effect
Unlike many other industries, malt business has not been hit hard in the short term by the sanctions Russia has faced in the past few months. The malthouse was substantively modernized before February, Chernov explains.
A small part of the equipment — for example, for roasting rooms — has not yet arrived from abroad, but so far, suppliers continue to cooperate with Grainrus and promise to fulfill contracts, the company says.
The company's crop-growing business is in a more difficult position due to the new geopolitical situation. There are difficulties with seeds: in this segment, Russia is highly dependent on imports. Wheat seeds of Russian selection, on average, give a yield significantly lower than imported ones.
Barley seed suppliers keep on working with the Russian Federation. But the situation with other crops — for example, with corn or sunflower — is not so favorable. Major suppliers left the market, and prices are creeping up.
The main fears and difficulties are associated with the supply of new equipment and spare parts for operating foreign equipment. Prices for agricultural machines and spare parts for them doubled, despite the ruble strengthening.
At the same time, due to the strong ruble and export duties, prices for all major grains and oilseeds are so low that they are not able to cover the cost of production. Under such conditions, new investments in crop production require more caution.
In addition to the situation with prices, there were discrete problems with grain export, although it was not affected by sanctions. For example, in the spring, some goods got stuck in the Baltic elevators, unsold for quite a long time. In the end, a buyer was found. To everyone's surprise, it turned out to be an American company.
There are no such problems with malt export. According to Grainrus, the geography of foreign deliveries has not suffered in the last few months.
More Beer of Better Quality
Future demand for malt and market outlook mainly depend on the demand for beer. In March 2022, at the World, Barley, Malt & Beer conference, Rabobank announced that every year, more and more beer is drunk in the world. The main increase comes from African and Asian countries.
At the same time, people demand beer of a better quality. Consumption in the premium and super-premium segments is growing faster than in the cheap segments. As a result, the market share of the product is declining.
In Russia, according to Nielsen analysts, beer is the main driver on the alcoholic beverages market. In spring 2022, the share of imported products began to decline sharply, but it is being successfully replaced by local brands. And the general trend for sales growth continues.
All this means that the brewers' demand for malt will continue to grow both in the Russian market and in other countries.
Ernest Khachaturian on imports, logistics, and wine trends in Russia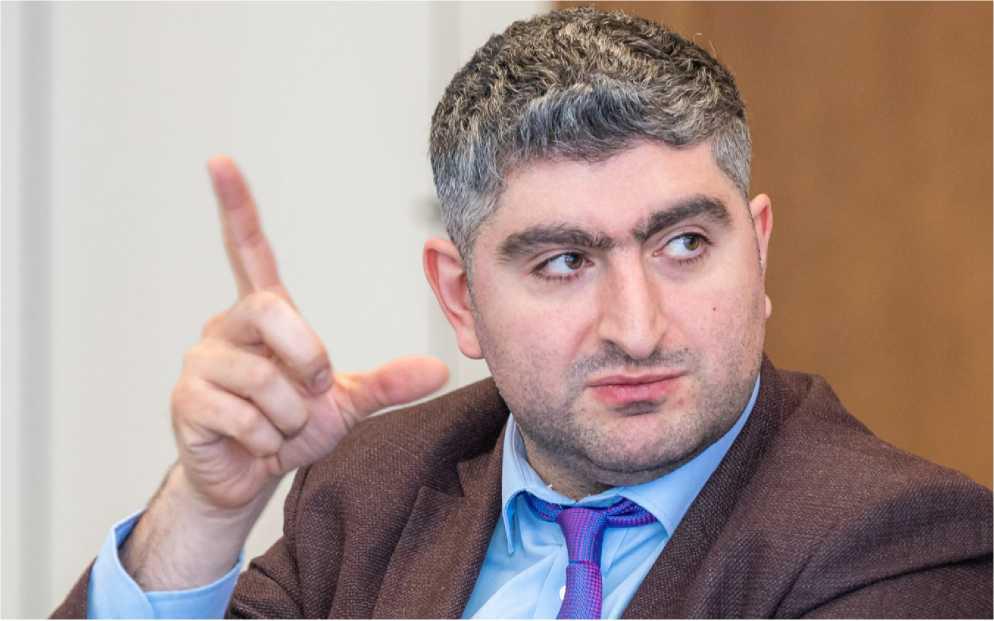 Malt of the Future and Other Products
Developing production, malt suppliers invest in projects in several directions.
New types. "We test varieties of malting barley, we carry out micro malting (craft malting of barley in small quantities. - RBC Trends), we brew express batches for our microbreweries, receive and immediately test the finished product," the company notes.
New products from malt. In global practice, up to 10% of malt is used to produce whiskey. "You can try and make a worthy product on the Russian market, offer it to customers in our country, near and far abroad. It all depends on the quality you can get," says Sergey Miryuk.
Previously, the company began to produce raw materials for the confectionery and baking industries. Especially for this, in 2020, a rye malt plant was bought.
Strengthening the agro-industrial vertical. Grainrus plans to become at least 50% self-sufficient in the best quality barley. "If the agricultural block achieves good quality, we are guaranteed to have consumers, both in-house and external, who need this raw material. The project has already been launched," company representatives say.
Expanding the crops geography. The manufacturer has been increasing its land bank since 2006. It already includes 101 thousand hectares in the Krasnodar Krai, Kursk, Pskov, Ivanovo, Yaroslavl and Rostov regions. It was planned to launch production in the northwestern regions as well, but due to difficulties with the purchase of agricultural machinery and seeds, as well as due to extremely low prices, the project was suspended.
Related products. Unlike malt, quality beer hops are almost never produced in Russia. Last year, Grainrus invested in the creation of an industrial hop-growing complex with primary processing and a granulator. It can produce hops with a high content of alpha acids, that is, a product of the highest quality. This will provide brewers with domestic raw materials and reduce dependence on imports.
Today, experts are selecting varieties, investigating the influence of the Russian climate and soil on them. The finished product may enter the market in 5-7 years.